The Keys to Facing Fear
Facing fear can be a huge task when you are dealing with problems that seem like they can't be solved.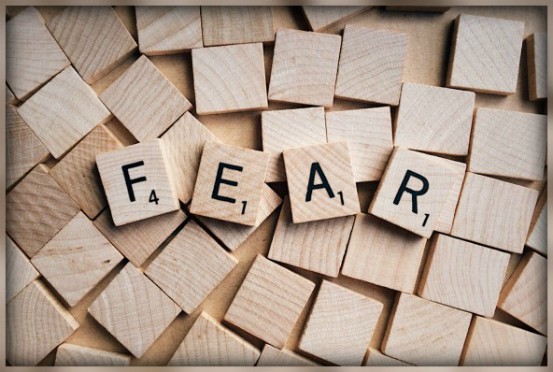 Lately, I've been meeting quite a few women who are dealing with extremely challenging circumstances. It is very difficult for them to stop thinking about these issues because their problems seem to have so much control over their lives.
While I'm not personally dealing with major challenges right now (thank you Divine Spirit!), I know how scary some challenges are to face.
I've gone through some really difficult times in my life – money problems, loss of jobs, a 4-year lawsuit, difficulties with my son, among others. Sometimes the challenges were so scary, I felt like I was holding onto my faith by one finger.
When you are filled with fear because you are facing a huge challenge, it can be a struggle to stay positive. It feels almost impossible not to let worry control you. However, that is exactly what you must do if you ever hope to move through it and come out on the other side.
Whatever you focus on, especially if it is fueled by a lot of emotion, the Universe will bring into your life. It has no other choice.
Whatever we think about, we bring about.
This is the main reason why even when your problems seem insurmountable, you must face your fears by taking control over your thoughts.
This article on the Keys to Mastering Fear can help you overcome your challenges. It provides you with tips you can use to take control of your fear instead of letting it take control of you.
Whenever I'm facing fear, I always turn to a beloved list of powerful spiritual quotes. These inspirational quotes help me have faith during the most difficult times in my life. These words of spiritual wisdom help my mind stay focused on the truth that, regardless of what the circumstances may look like, Spirit is still with me and is turning the situation into something positive.
EVERY TIME I work with these statements, things always turn out well. I encourage you to grab a copy for yourself so you can focus on them whenever you are facing big challenges. (You can change the word God to Spirit/Life/Divine/Universe or any other word that resonates with you.)
****DOWNLOAD YOUR FAITH DURING CHALLENGES QUOTES.
No matter what difficult circumstance you might be dealing with, there is ALWAYS a spiritual solution to it. When you keep your thoughts focused on the idea that things are working out well, you give the Universe permission to create a wonderful solution for you.