Negative Self-Talk – Is This What You Really Want?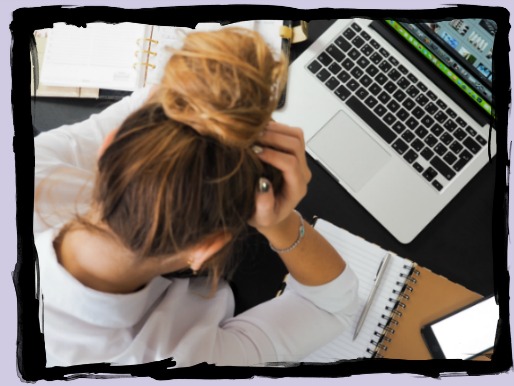 Recently, I experienced a huge wakeup call. This situation helped me realize that, no matter how much I know about spiritual truth, I can always benefit from more clarity about how my world is affected by my thoughts and words.
Over the past few weeks, I've been experiencing terrible fatigue. It's as if someone has pulled a plug from my body and let all my energy out. This is so unlike me.
Since this fatigue was becoming such a huge problem, I asked my spiritual partner to treat for me so I would feel more energetic. I also wanted to know what false belief was causing this frustrating condition. (If you would like to learn how to treat to change your circumstances, click here.)
That afternoon, I was in the supermarket trying to decide what to make for dinner. I heard myself saying, "I'm so tired of trying to figure out what to cook for dinner."
A lightbulb went off!
I realized that lately I had been telling myself, "I'm so tired of this." "I'm so tired of that." "I'm so tired of …………."
No wonder I've been feeling so tired lately!
What Is Your Self-Talk?
How about you? Are there things that you say to yourself often that you don't really mean?
"I'm sick and tired of ……?"
"I can't stand this."
"This is such a pain in the butt."
"I feel so overwhelmed."
You might think you are just saying harmless expressions that everyone uses. The truth is, you can't afford the luxury of repeating negative things to yourself.
The Universe is always listening to what you are saying. Whatever you keep repeating to yourself, the Universe thinks that is what you are asking for. The Universe doesn't judge what you say, it doesn't understand sarcasm or statements of frustration. It only brings into your experience whatever it is that you continue to think and say.
Are there places in your life where you are struggling right now? What are you telling yourself about the situation?
Say It Today, Live It Tomorrow
I invite you to pay attention to what you are saying to yourself or others, especially when it is fueled by a lot of emotion. Ask yourself, "Do I really want the Universe to bring this to me?" If the answer is no, then stop saying it!
If something is frustrating you, instead of repeating some negative phrase without really thinking about it, ask yourself, "What do I want instead?" Then begin to affirm what you want, knowing the Universe is ready, willing, and able to bring it to you.
You can change your world by what you habitually think and say. Choose your words wisely and allow the Universe to support you in achieving all the good that you desire.
The bottom line is this – Say it today, live it tomorrow. Speak only good and watch what happens.