Do You Know This Secret of Manifesting?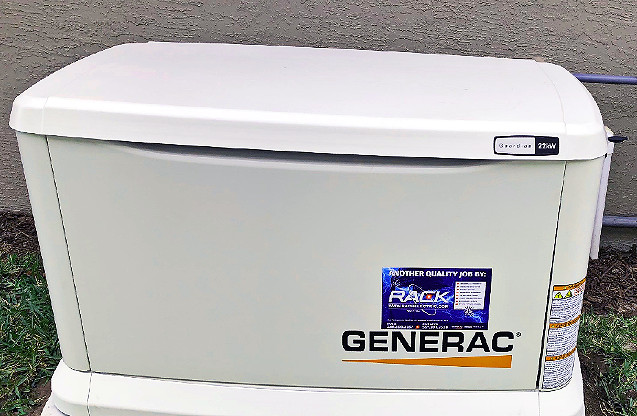 Sometimes spiritual awareness comes from the most unexpected places. I just had a spiritual lightbulb go off, and it all had to do with a whole house generator.
Recently, my husband Michael and I built our dream home in Florida. If you know anything about Florida, you know it periodically has tropical storms and hurricanes. Sometimes, power goes out for a long time, and people are left scrambling with trying to function without electricity.
When we were considering what to add to our new home, Michael was adamant that we were going to get a whole house generator. We checked out some companies and chose one that had great reviews.
In February 2022, we contracted with the company and they gave us an expected completion date of June 2022. The timing was perfect. Hurricane season in Florida begins on June 1, so we had plenty of time to get our generator installed before we could be hit by major storms.
Everything started out great. The company scheduled the plumbing and electrical work, and we were waiting for them to tell us when we could expect the delivery and installation of our generator.
That's when problems began to crop up. We spoke to staff members who promised the work would be scheduled, but it never happened. Then, when we called, no one answered the phone. Messages were left but never returned.
We were starting to get very frustrated. We had already paid this company a lot of money. Most of that money would be lost if we had to hire a different company.
Things got worse. Many people in the community started to post questions about whether or not this company was still in business. No one had any answers. Weeks dragged into months, and it looked like we were going to have to forfeit the money we had already spent and hire a new company.
My husband kept asking me, "Are you treating about this?" (If you would like to learn how to use this unique method for manifesting, get your free copy of my eBook, which describes how you can use this process. )
As I did my spiritual work around this, I got greater clarity that it doesn't matter how stuck things seem, spiritual work ALWAYS MANIFESTS at the perfect time. I knew that the Universe MUST bring me what I was asking for.
One year after we were supposed to get our generator, we received a call from a company we had never heard of. They had purchased the contracts from the original company, and they wanted to schedule a date to install the generator.
So the secret of manifesting that I learned is this – never give up, no matter how long it takes. Know that you are working with a Universal principle that will not fail you. If you persevere in spite of apparent obstacles, eventually your dream will become your reality.