Meditation for Increased Prosperity, Success, and Health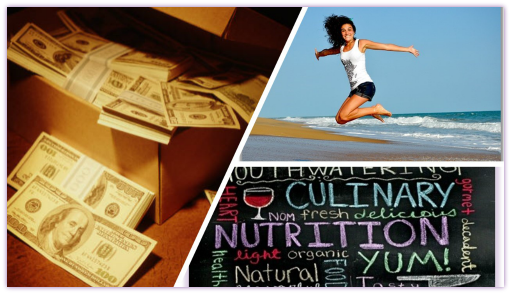 Have you tried something new in your business? Are you working to move outside of your comfort zone by developing new skills?
One of the ways that you can increase your business success is by making a commitment to continually grow, stretch, and use more of your potential. This sounds great, but it isn't necessarily easy.
I've received strong guidance over the past few years that I need to become adept at online training if I want to take my business to the next level. As a result of this guidance, I made a decision to develop my skills in creating videos.
While this might sound like a simple decision to you, it has been a huge challenge for me. I did not grow up with computers and smart phones. For years, I stayed away from anything having to do with technology because I felt so overwhelmed by it.
But I know that technology is important for my business growth so I spent most of last month developing a Masterclass on How to Use the Law of Attraction (LOA) to Achieve Your Dreams.
What an adventure that was!
I needed to create slides in PowerPoint (which I've never used before). I had to learn how to record audio to go along with the slides. Then I had to learn a new video editing program so I could fix all the mistakes I made. (And there were many mistakes, especially at the beginning! 😊)
It was a long, challenging journey, but I applied many spiritual practices to help me successfully get through it. And I'm thrilled to say that the LOA Masterclass is done!
One of the videos in the LOA Masterclass includes a meditation and treatments for increased prosperity, success, and health. My goal is to help you become more successful in your business and finances, and I know that this meditation and the treatments can help you grow in success and prosperity. I am delighted to share it with you. Just click the link below to listen to this transformational meditation.
*****Meditation/Treatments for Increased Prosperity, Success, and Health*****
I invite you to listen to this meditation daily. It only takes a few minutes, but it can make a major difference in your life. Thoughts don't necessarily change easily. And it's only by changing your thoughts that you can get different results. Listening to these powerful ideas of Truth on a regular basis can dramatically change your future.
Don't wait a minute longer. Listen to this meditation now!
(This meditation includes a specific spiritual process called spiritual treatment. If you haven't received my free eBook on how to use treatment for business success and financial prosperity, click here to get step-by-step instructions on how to do it.)
You deserve to experience all the prosperity, success, and health that your heart yearns for. Listen to this meditation regularly and watch the wonderful blessings that flow into your life.