Use This To Increase Your Prosperity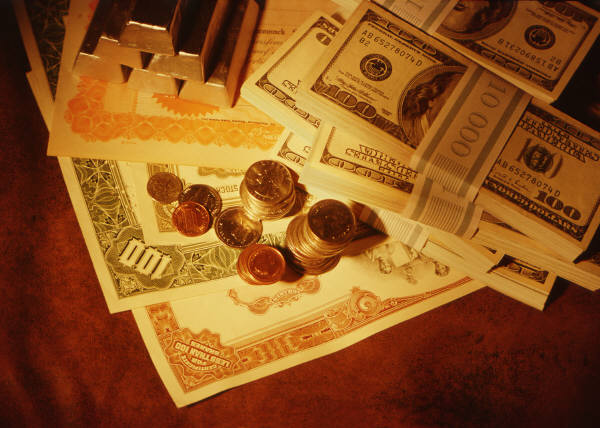 This is a challenging financial time for many women entrepreneurs. The economy has been in a freefall. Many businesses are struggling to survive. Revenues are down for many women owned businesses.
These are the current facts. But it's important for you to understand the difference between FACTS and REALITY. The FACT is that the economy and many businesses are struggling right now – maybe even yours.
The REALITY is that the SOURCE of your abundance hasn't changed. The true source of your financial abundance is the Divine. And the Limitless Prosperity of the Divine is right in the midst of you and you can tap into it whenever you want.
How can you tap into this Limitless Prosperity so more of it shows up in your life?
The answer is simple. You treat.
The best way to change your current situation is to partner with the Divine by doing spiritual treatments.
Here is a prosperity treatment for you to use during this challenging financial time. Insert an amount that you feel is a possibility for you. Say this treatment daily and have faith that you are working with a Universal Law which will not fail you.
Every day imagine that you are supplied with more than enough money to meet all your financial needs. Feel how wonderful it is to be supported financially by the Universe. Listen to, and act on, any guidance you receive about how you can increase your financial prosperity.
******************************
Prosperity Treatment
There is One Truth, One Life, One Reality, One Existence. It is the Divine. The Divine is Infinite Goodness, Infinite Givingness. It is Abundance, Prosperity, Wealth, and Riches. It is every good thing that could possibly be imagined and more. The Divine's good is available for each expression of Itself without limitation. This Truth of the Divine is the Truth of me because I am an expression of the Divine.
I accept that I am experiencing prosperity and I now receive $________ per month, month after month. I can easily pay all my bills in full, on time, with an abundance left over. I feel a sense of freedom in knowing that the Divine is my continuous and reliable supply of good. Money comes to me from expected and unexpected places, known and unknown places, and always in ways of good.
I am grateful that I am now living a prosperous, joyous, and wonderful life. I release this word to the Law, knowing that the Law makes it so. It is done now. And so it is.
******************************
Regardless of what your financial situation looks like, it can always improve. Working with this prosperity treatment is one of the best things you can do to put your finances on a solid footing. Give yourself a powerful gift by using this treatment every day.
Get your free eBook which teaches you how to create your own spiritual treatments. Grab your copy now!