Should You Let Go and Let God
to Get Where You Want to Go?


Let go and let God (Spirit, Source, Universe, Life). As a spiritual woman entrepreneur, is this something you need to work on so you can achieve more joy, success, health, prosperity, and well-being?
The answer is YES! Is it easy to do? Not really.
As a strong, positive, goal-oriented woman, you are probably used to deciding what you want and then taking action to get there. If you meet a challenge, you take a step back, regroup, and then move forward again.
However, sometimes no matter how hard you try to reach your goal, nothing you do works.
When you get to this point, one of your family members or friends might offer words of spiritual encouragement such as – "Maybe it's time to stop struggling so much. You've done all you can do. Let it go and let God handle it."
When you hear these words, do you surrender, or do you continue to think about what you need to do to make things work out?
Let me tell you a story about my own experience with the phrase "Let go and let God" and how it became the start of my journey of spiritual growth and manifesting mastery. I will also share why it is a process I follow whenever I am up against very challenging circumstances.
How Let Go And Let God Got Me Where I Am Today
Many years ago, my husband and I decided to have children. While we might have made that decision, our bodies weren't in agreement because they didn't cooperate with us. We were infertile.   
We went to countless doctors and had numerous tests. We even had surgery thrown in, but nothing happened. I began to get frantic. The more I couldn't have a baby, the more I wanted one. I was desperate. 
I told one of my friends at work about my situation, and she gave me a bunch of booklets that contained daily affirmations and prayers for healing. I began devouring the words in the booklets. They all seemed so positive, and they began to give me some glimmerings of hope that my dream could come true.
One of the most frequent passages in the booklets was, "Let go and let God." The only problem was that I couldn't figure out how to do that. I was terrified that if I were to let go and let God, I would not get what I wanted.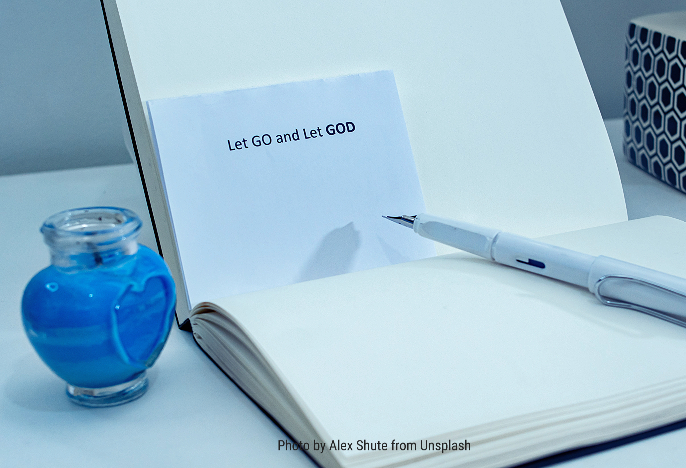 I come from a religious tradition where, when you prayed, you often did not get what you prayed for. Sometimes you got part of what you prayed for, rarely did you got all of what you prayed for, and more often than not, you didn't get what you prayed for at all. How was I possibly going to be able to let go and let God when those were my odds if I did?
Let Go and Let God – What Does It Really Mean?
As I continued to study the pages in the booklets, I discovered the phrases, "God never leaves a need unmet." and "If you ask God for bread, He will not give you a stone." Those phrases became my daily affirmations. Gradually, I began to believe that it was possible that if I let go and let God, I wouldn't be disappointed. If I surrendered, I would receive my gift of a baby.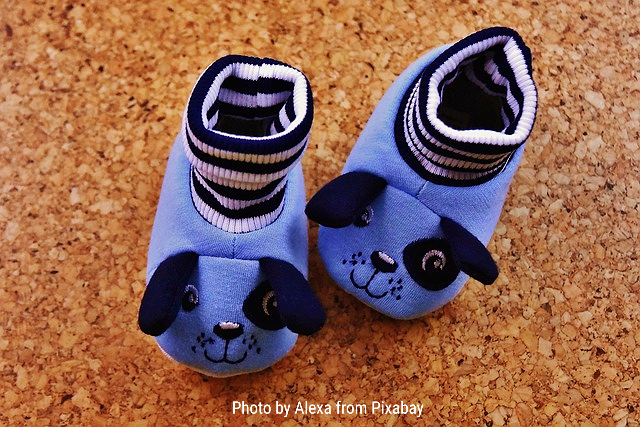 As I continued to think about this, I stopped trying to make things happen. I began to focus on the idea that God was a God of love and that He wanted me to have my heart's desires. I started to realize that God is a loving presence on whom I can depend to support me in having my good. When I was able to change my concept of God, I was finally able to trust, and then I was able to let go and let God.
Guess what happened?  As soon as I stopped trying to control things and surrendered, I got pregnant and delivered a healthy baby boy.
This situation was the beginning of my understanding of how God (Spirit, Source, Universe, Life) works. Now, whenever I am faced with challenges that no amount of positive thinking or action can resolve, I surrender my desires to God. When I am so struck that nothing I do works, I know that surrendering is the only possible way to allow my dreams to manifest.
How about you? When nothing you try is working, are you willing to surrender so that your dreams can finally come true?
Let Go and Let God Action Steps   
These steps make the process of surrendering much easier.
Step 1 – Define Your Concept of God (Spirit, Source, Universe, Life) – What do you think about God?  Do you think God is judging you, or that He might think you don't deserve to have what you want? Do you think Spirit is keeping a ledger of your good and bad behavior to see if you come up short?
A wise spiritual teacher said, "If you want to follow God, make sure it is a God you want to follow." You choose your own concept of God. If your current concept of God causes you to feel fear in your heart or that you don't quite measure up, it is probably a good idea for you to work on revising that concept.
Step 2 – Develop a Concept of a God of Love – You want to believe that God loves and cares about you. You want to know that the Universe has your back and is ready and willing to act on your desires. You want to remember those times because they help you realize you that you can trust Spirit when you surrender your desires to It.
Step 3 – Remember Times When God's Grace Showed Up – I'm sure that if you think hard enough, you can remember times when God's grace showed up in your life. You desperately wanted some good, and you tried to do it on your own, but nothing happened. Finally, when you were at your wit's end, you threw up your hands and surrendered. 
At last, you let go and let God, and then what you wanted showed up in your life. You want to remember those times because they help you realize that when you surrender your desires to Spirit, you can trust It.
Step 4 – Do What You Can Do – When a situation doesn't seem to budge, don't sit down, and wait for God to fix everything. There is an old saying that 'you pray and then you move your feet.' Do what you can, and then let go and let God.
Step 5 – Focus on a God of Love – The Universe's schedule is different from yours. As you wait for things to work out, you might find that doubts creep in. You need to do your best to keep your thoughts focused on your goals.
Keep reminding yourself that Spirit loves you and wants you to manifest your desires. This will help you keep your faith.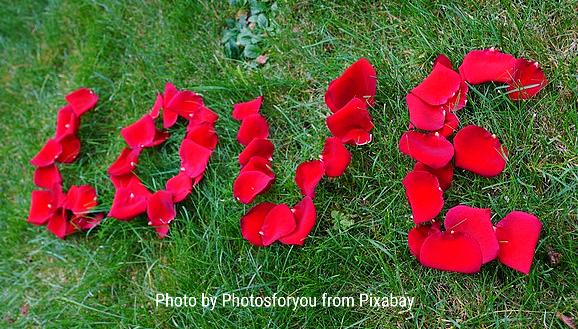 Step 6 – Say "Thank you God!" – The Law of Gratitude has limitless power to bring into your life the things that you are grateful for. When your good shows up, recognize that Spirit brought it to you. Adopt an attitude of gratitude, and you will draw more blessings into your life.
Step 7 – Remember Your Answered Prayer – When your good does show up, you want to find some way to remember it. You can write it in a journal or keep a gratitude list. This will help you build a solid faith that you will not be disappointed when you let go and let God.
Surrendering Is Safe

You will never lose when you surrender. God loves you and only wants the best for you. To have that happen, you need to trust Him.
When you have a dream, do whatever you can to achieve your goal. But if you find that nothing you do is working, then your best course of action is to follow these steps.
Let go and let God, and watch your dreams come true.

Sharing is Caring!
If you feel that this article was helpful, please share it with other spiritually
oriented women entrepreneurs who could use support in achieving their vision.